Meet Greg Torres
Associate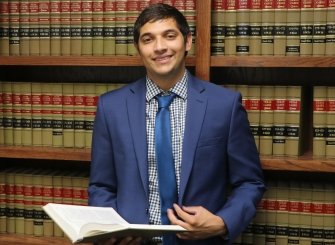 A native Texan from Brady, a small town in the center of The Lone Star State known as "The Heart of Texas" James Gregory Torres is the associate attorney for the Law Offices of David Sloane. Greg is licensed to practice in both the Eastern and Northern Districts of Texas; this is an attorney who brings energy and passion to the courtroom and is committed to advocating for his clients and working their cases hands on day and night until he receives the results they deserve.
Mr. Torres received his Bachelors degree in political science from Baylor University before graduating from Texas A&M School of Law in May of 2016. With experience as a former clerk for State Senator Brian Birdwell, as well as clerk experience for criminal defense attorneys, while additionally currently being a member of the Texas Criminal Defense Lawyer Association, The State Bar of Texas, and on the legal committee of the National Organization for the Reform of Marijuana Laws (NORML).
Greg Torres has been successful in contesting hearings, in mediation, and in trial. Working under David Sloane, Greg has become talented in his persuasion with prosecutors and accomplished in challenging misconduct or illegal actions by law enforcement in court. From the initial consultation up to the final verdict and everything in between Mr. Torres makes his clients his top priority.